EDUCATIONAL GOAL
Kyoto Kokusai Junior High & High School is a private school founded in 1947, offering educations that will lead the students of various nationalities to be the 'global leaders'. KKS aims to focus our education on linguistic skills: English Korean and Japanese. We also organize oversea study, international exchange and intercultural education to elevate understanding of other cultures and human rights awareness.
Furthermore, KKS emphasizes the importance of education in small groups in order for the teachers to pay more attention to each student. At the time of senior year, each student is assigned with career guidance. This cordial career guidance is also possible because of the characteristic of our school which in in small number of students.
PRIDE

Be a person who recognize their own origin and are proud of themselves.
DISCIPLINE

Be a person who strives for self-polishing to pioneer his own potential.
RESPECT

Be a person who respects human rights and understands own cultures properly and respects others.
HISTORY
1947

founded as Kyoto Chosen Jr. High School
1958

Kyoto Kankoku Academy is established Renamed as Kyoto Kankoku Jr. High school
1961

Korean government approve Kyoto Kankoku Jr. High School
1963

Kyoto Kankoku High School is established
1965

Korean government approve Kyoto Kankoku High School
1984

Hondayama campus is completed and relocated
2004

Starts as "Ichijyoko"(Generic name of the school prescribed in Article 1 of the school education law in Japan) for both Jr. high and high school.
2,500 students have graduated KKS
GREETING
GREETINGS FROM
KYOTO INTERNATIONAL ACADEMY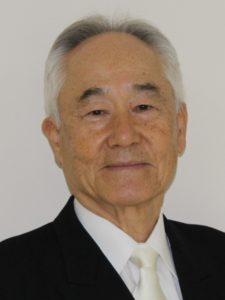 This school was established in 1947 as a junior high school for Korean children in Japan. In 1963, the school expanded high school and played an important role as a place of ethnic education for Japanese-Korean people in Kyoto. In 2004, our school has been approved by Japanese government as a regular school and changed its name to Kyoto Kokusai Junior High and Senior High School. What we think the most important thing that our students should have are; self-respect, discipline, and symbiosis. The basic goal of our education is to nurture talented people with abundant internationalities who have respect for human rights and a symbiotic society.
Historically, Korea and Japan have had a deep relationship. There was once an unfortunate period, but as a neighboring country, we must strengthen friendship toward the future. True friendship cannot exist without mutual understanding. Becoming a regular school, more and more Japanese students have entered. Every student can explorer other cultures through everyday life in school. I believe that Junior high and Senior high school students' experiences will be the cornerstone of their success in society as an international person in the future. The Board of Directors will try to ensure that students learn in a pleasant environment. Thank you for your understanding and support.
GREETINGS FROM THE HEAD OF KYOTO INTERNATIONAL SCHOOL
Thank you for visiting Kyoto Kokusai Jr. High and High School. In 1947, Kyoto Kokusai School was established for Korean-Japanese people to educate language and cultural education. Also, it has been 70 years this year. Our educational goal is to teach students to recognize their own origin and are proud of themselves, strives for self-polishing to pioneer their own potential, and respect human rights and understands own cultures properly and respects others. In 2004, KKS was recognized as a Secondary Education School (Secondary School) by both Japan and Korea under the approval of the School Education Law of Japan.
So far, more than 2500 graduates have become leaders in the Korean and Japanese communities. In addition, we are focusing on career guidance, and the number of students entering Korean universities and prestigious private universities in Japan is increasing every year. As of club activities, the baseball team has won many games at the Kyoto prefectural tournaments and reached a level that is recognized as powerful team. On this homepage, we quickly provide these kinds of information by incorporating the opinions of parents, students and graduates, and local residents.